Summary:If you're in need of a 20mm single row radial ball bearing, you've come to the right place. This article provides inform...
If you're in need of a 20mm single row radial ball bearing, you've come to the right place. This article provides information on this popular bearing's radial load capacity and different types, including lubricated, pre-lubricated, and shielded. If you have any questions, feel free to ask us. In the end, you'll get the best possible bearing, and be able to avoid wasting money on a sub-par product.
20mm single row radial ball bearing
The 6204-2RS is a single row, deep groove, radial ball bearing that features rubber seals on both sides.
This bearing has a diameter of 47mm and is manufactured from chrome steel. The deep groove geometry of this bearing makes it ideal for applications requiring high speeds and heavy radial loads. The bearing is composed of rolling elements, such as balls, needles, spindles, and barrels. They can be shielded, open, or deep-grooved.
Sealed
The Sealed 6204-2RS Ball Bearing is one of the most common sizes available for many different applications. It has an inner diameter of 20mm, an outer diameter of 47mm, and a width of 14mm. This bearing is made of a high-quality chrome steel with two rubber seals. These seals prevent moisture from affecting the bearing. These bearings are also available in single and double-sealed versions.
Shielded
The Shielded 6204-2RS ball bearing is made of high-quality Chrome Steel, pre-lubricated with grease and available in Metal Seals and Rubber Seals configurations. The 6204-2RS ball bearing features two rubber seals, while the 6204-ZZ features two non-contact metal shields. They are available with either a single seal or two seals, depending on their specific requirements.
Lubricated
The PGN 6204-2RS bearing is ideal for applications where radial loads are required. It is constructed from Chromium steel and is pre-lubricated for superior quality. Its shielded design keeps contaminants and dirt from interfering with the lubricant. These features help make the 6204-2RS bearing a popular choice for heavy-duty applications. The 6204-2RS ball bearing is available in various specifications and is suitable for many applications.
Applications
The 6204-2RS bearing is a highly versatile type of ball bearing that is used in a number of industrial processes. Its deep, honed raceways and perfectly balanced design make it ideal for a variety of applications. This type of bearing is available in four different types: OPEN, 2RS, and non-contact rubber seal. Some of its common uses include automobiles, agricultural equipment, trucks, and cranes. Other popular uses include robotics, household appliances, power tools, and gearboxes.
Price
The Price of 6204-2RS bearing is available in wholesale rates in the market. It is sold by authorized dealers and distributors across major cities in India. These distributors are situated in Delhi NCR, Mumbai, Bengaluru, Pune, Jaipur, Ahmedabad, and other cities. To avail the best price, visit the respective websites listed below. We will guide you through the process of buying the bearing. However, we advise you to check the authenticity of the product before buying it.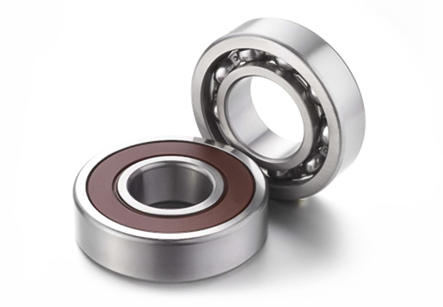 Product Details
| | |
| --- | --- |
| Inside Diameter (mm): | 20 |
| Outside Diameter (mm): | 47 |
| Width (mm): | 14 |
| Rows Of Balls: | single row |
| Internal Clearance: | CN (Standard) |
| Slot & Snap Ring: | no |
| Ring Material: | Chrome Steel |
| Flange: | no |
| Rolling Element Material: | Chrome Steel |
| Seal: | ZZ |
| Cage Material: | Sheet Steel |
| Full Complement Ball Set: | no |
| Product weight: | 0,002Kg |