Summary:6203 Deep Groove Ball Bearing When it comes to ball bearings, deep groove ball bearings are one of the more popular opt...
When it comes to ball bearings, deep groove ball bearings are one of the more popular options. They are available in a wide variety of sizes, and they can support both radial and axial loads. Deep groove bearings are easy to mount, require minimal maintenance, and can provide excellent performance in a wide variety of applications. A single row deep groove ball bearing can be sealed to keep dust and dirt out. These bearings also feature an integral sealing mechanism to extend the life of the bearing. Unlike most bearing types, a single row ball bearing is self-retaining, meaning that the balls remain in place even under high torque.
While the single row deep groove ball bearing may not be as versatile as other ball bearings, it is a good option if you need a robust and long lasting bearing that will not break the bank. You can choose between an open or sealed design, or you can opt for a combination of the two. Regardless of your choice, you can be sure that you are getting the best value for your money. Whether you are looking for a ball bearing to serve as the backbone of a machine, or a small ball bearing to make a light spindle spin faster, you can count on the 6203 to meet your needs.
The 6203 is a precision ABEC 1 radial ball bearing that features a solid steel ball, an inner ring, and a cage assembly. It is manufactured to be a sealable ball bearing with precision honed raceways, and it is pre-lubricated with grease. Featuring a 17mm outer diameter and a 40mm outer diameter, this ball bearing is a great choice for small spindles and pump applications. In addition, it is designed with a 12mm width.
The 6203,6203 2Z 2RS1 bearing is a simple design that is capable of supporting radial loads in both directions. It features a rounded inner ring, a steel ball, and a cage, and it can be manufactured as an open or sealed version. This type of ball bearing is ideal for both OEM and replacement applications. If you are interested in finding the best radial ball bearing for your application, you can find a large selection of these bearings at TBBS. Among the top brands that you can trust are TIMKEN and SKF. Both of these manufacturers produce high quality radial ball bearings that can handle the demands of today's electric motors.
The 6203-ZZ-1/2 is a high quality and robust ball bearing that can withstand the demanding requirements of electric motors. With two non-contact metal shields and two contact rubber seals, this bearing is built to last. Depending on your needs, you can also customize the 6203-ZZ-1/2 by replacing one of the seals with a retaining ring.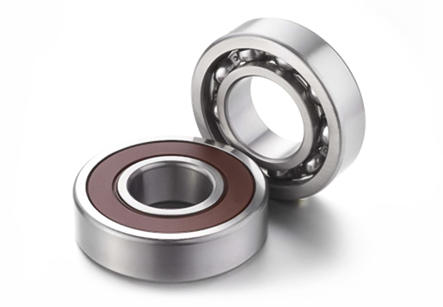 6203  Bearings
| | |
| --- | --- |
| Inside Diameter (mm): | 17 |
| Outside Diameter (mm): | 40 |
| Width (mm): | 12 |
| Rows Of Balls: | single row |
| Internal Clearance: | CN (Standard) |
| Slot & Snap Ring: | no |
| Ring Material: | Chrome Steel |
| Flange: | no |
| Rolling Element Material: | Chrome Steel |
| Seal: | ZZ |
| Cage Material: | Sheet Steel |
| Full Complement Ball Set: | no |
| Product weight: | 0,002Kg |